The 1892 Library and Auditorium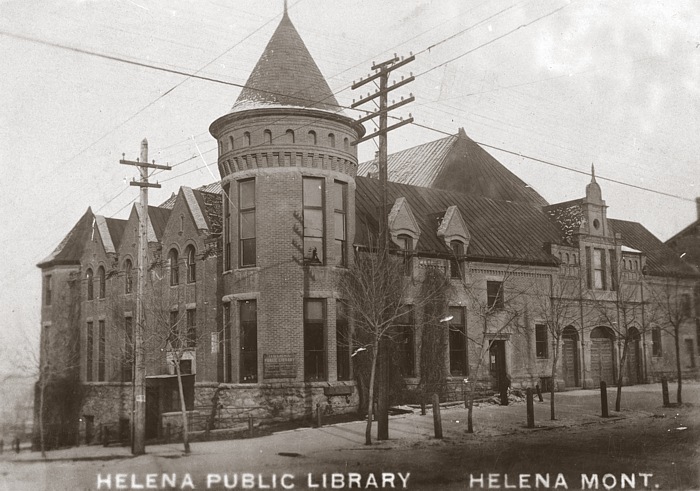 COLLECTION OF KENNON BAIRD • CLICK ON IMAGE FOR A LARGER VERSION IN A NEW WINDOW
Laying the Library Cornerstone, March 30 1892

Read a Contemporary Account of the Ceremony Here,
from the Library of Congress. Story begins in the left-hand column.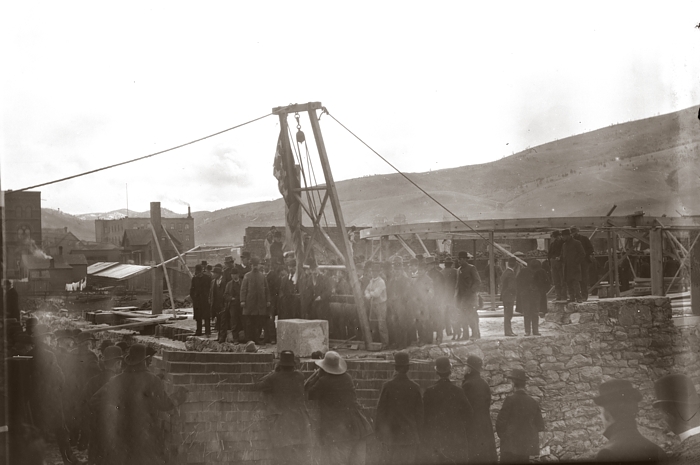 COLLECTION OF KENNON BAIRD • CLICK ON IMAGE FOR A LARGER VERSION IN A NEW WINDOW
The Helena Public Library and auditorium, located at 7th and Warren, operated from 1892 to 1933, when the stacks were moved to the new library, the converted former Unitarian Church on the corner of Park and Lawrence.
The 1892 buildings were heavily damaged by the 1935 earthquakes, and were subsequently demolished.
The adjacent 1908 Seventh Avenue Gym, the red-roofed building seen in the satellite image below, still survives.
Site of the 1892 Library & Auditorium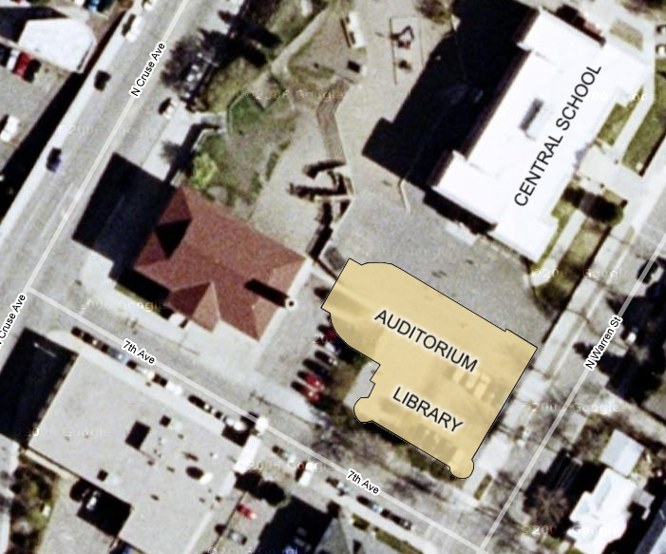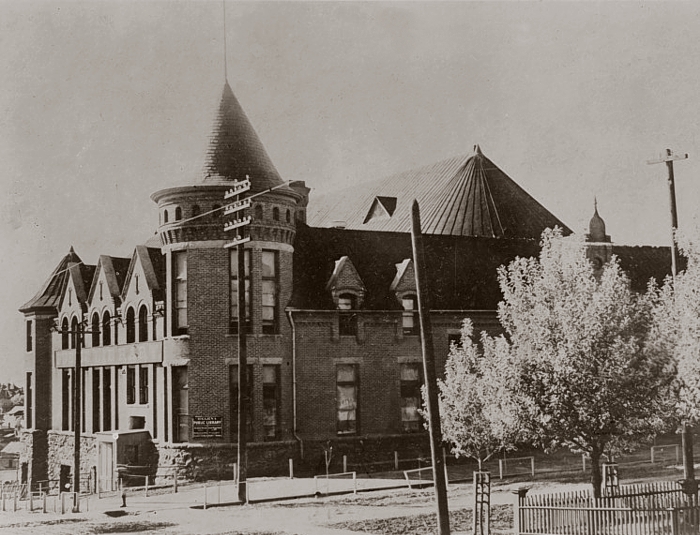 The contractor and builder of the library was Eugene Wallace Fiske (1851-1920), who completed the contract in just 80 days.
Library and Auditorium

LITHOGRAPH BY WARD BROS., COLUMBUS OHIO - COLLECTION OF KENNON BAIRD
Circa 1911 View of the Library from the South
Taken from the Grandon Hotel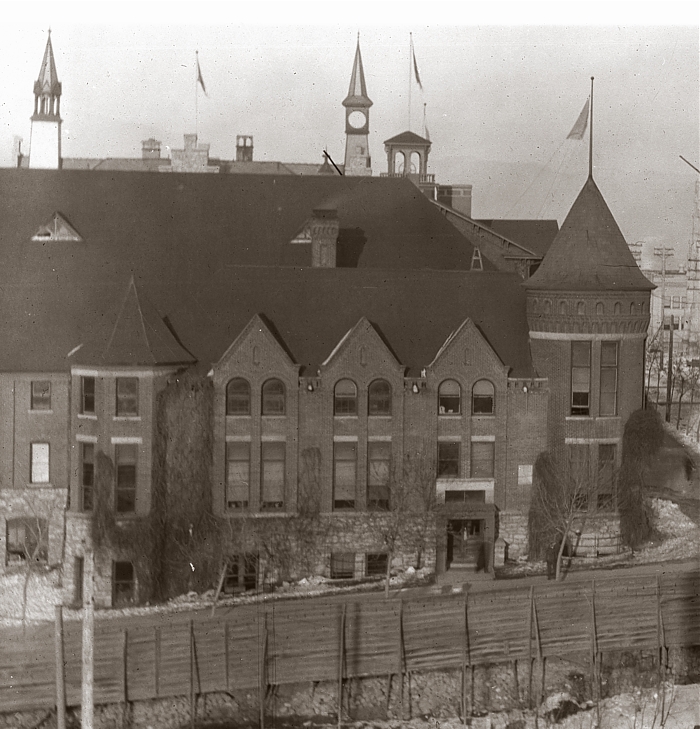 COURTESY OF WENDI KOTTAS PETERSON • CLICK ON IMAGE FOR A BIG VIEW IN A NEW WINDOW
A Postcard View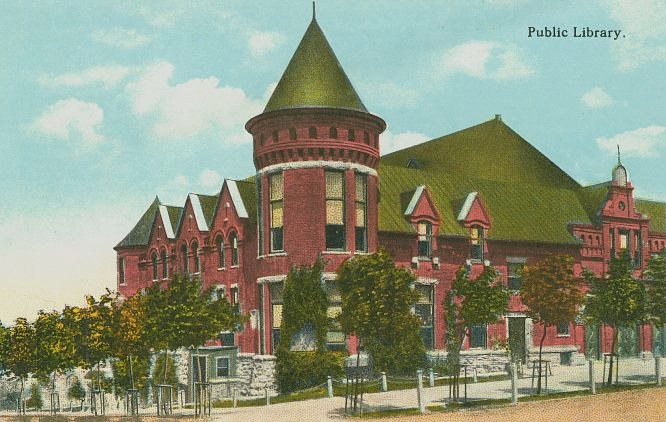 Helena Public Library, 1936-1976
Former Unitarian Church, Donated to the City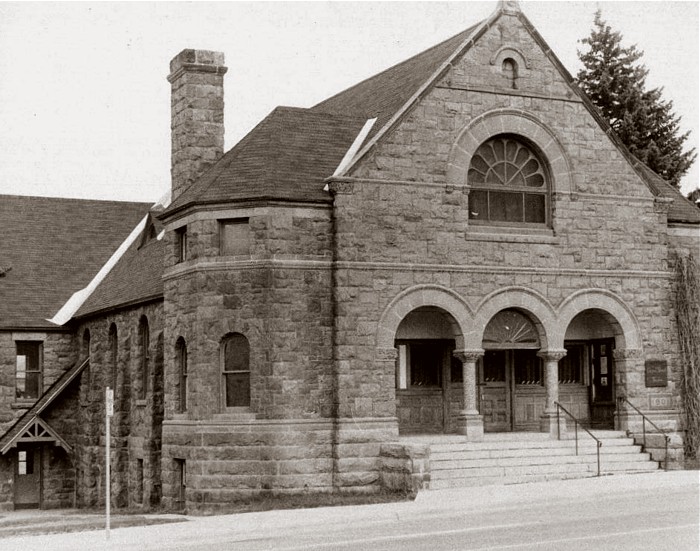 COURTESY OF TOM CORDINGLY AND THE GRANDSTREET THEATRE
The 1901 Unitarian Church, 325 N. Park, was presented to the City of Helena as a gift in 1933, for use as a library...
Ellen M. Dean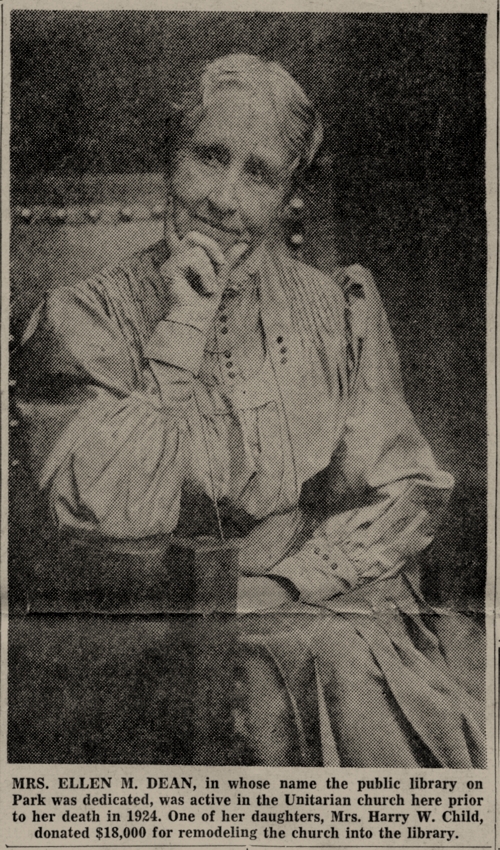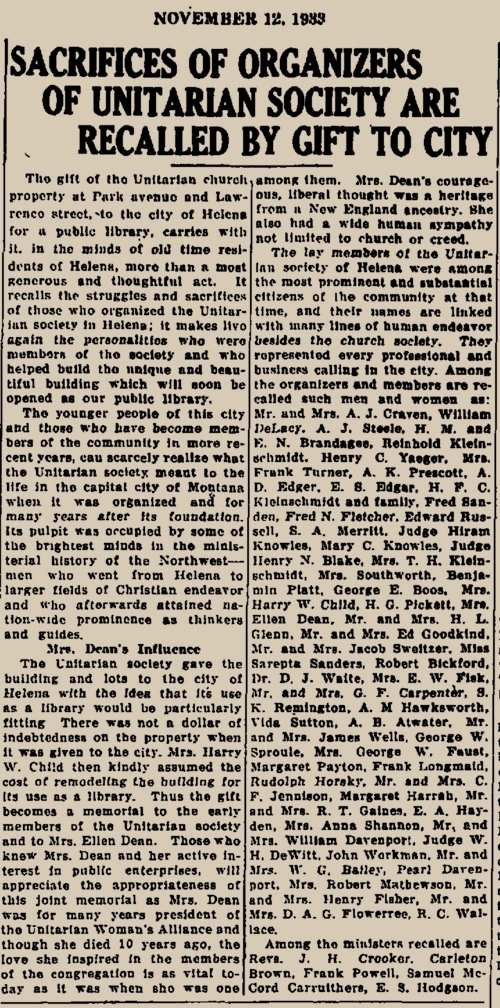 Because the interior of the Unitarian Church was originally configured as a proscenium theater, considerable renovation of the structure was needed to convert it into a library. Stacks were moved from the old library building on N. Warren to the former church in November of 1933.
In 1976, when the library moved to a new building at the south end of Last Chance Gulch, the former church / library became the Grandstreet Theatre, a purpose much more in keeping with its original design. Thanks to Tom Cordingly and the Grandstreet for these excellent photos!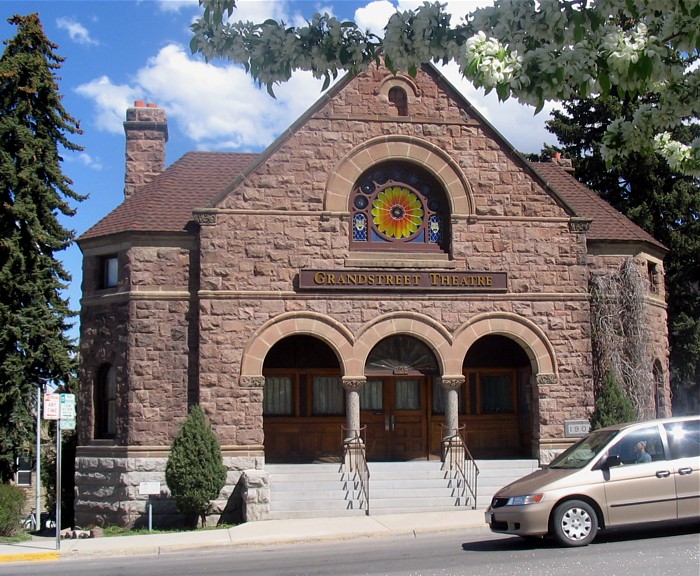 COURTESY OF TOM CORDINGLY AND THE GRANDSTREET THEATRE
Go back to STORES, OFFICES, ETC.