The Button Shop
Jean Allen's Antler Artistry
1953 Log Cabin Shop Still Stands on 11th Ave.
PHOTOS FROM "PROFITABLE HOBBIES" MAGAZINE, OCT. 1952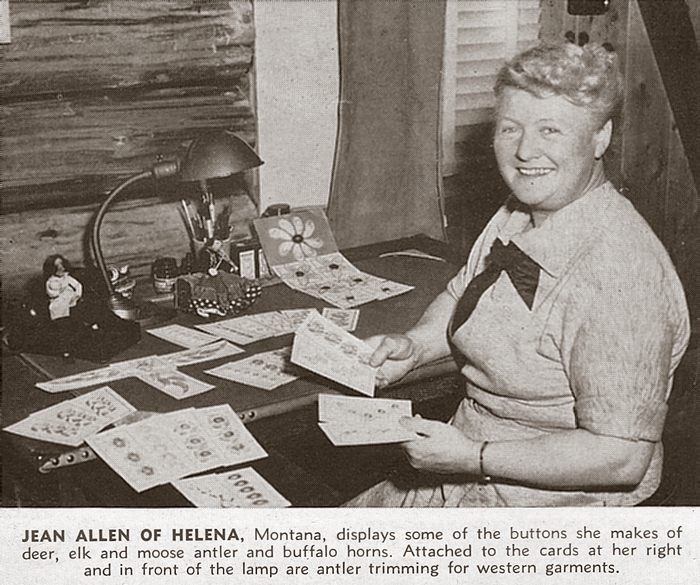 "The Button Shop", a unique endeavor by Jean Cordell Allen (1903-1972), operated at two locations in Helena. The first shop, pictured below, stood at 1520 Euclid (between Mountain View and Garrison) from 1948 to 1953. Jean Allen built a second log structure at 1807 Eleventh Avenue in 1953; it stands today.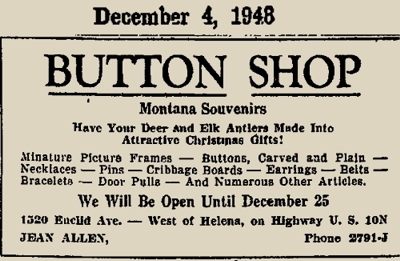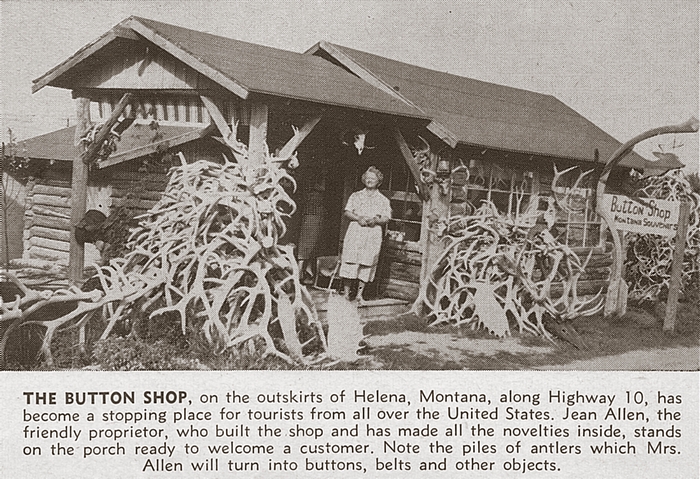 A Selection of Jean's Handiwork



Screw-back Antler Earrings by Jean Allen, circa 1948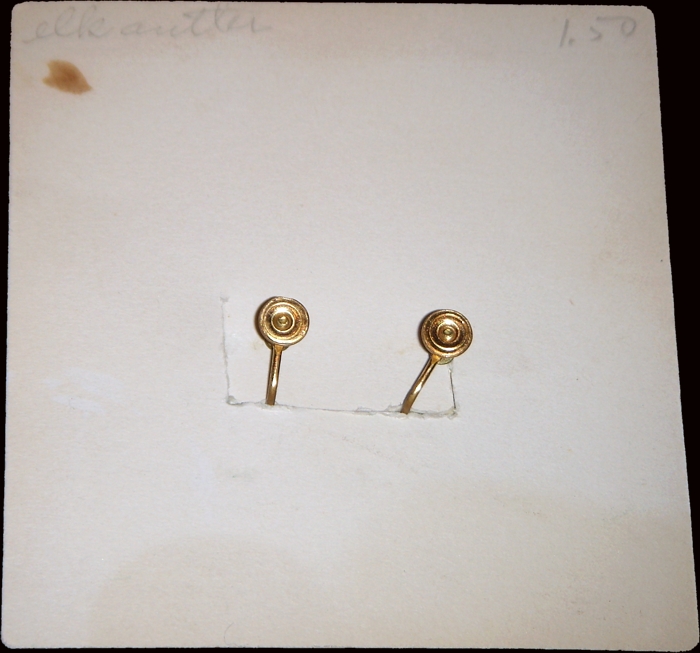 COURTESY OF DOUG AND KATHY LINDGREN
Carded Buttons by Jean Allen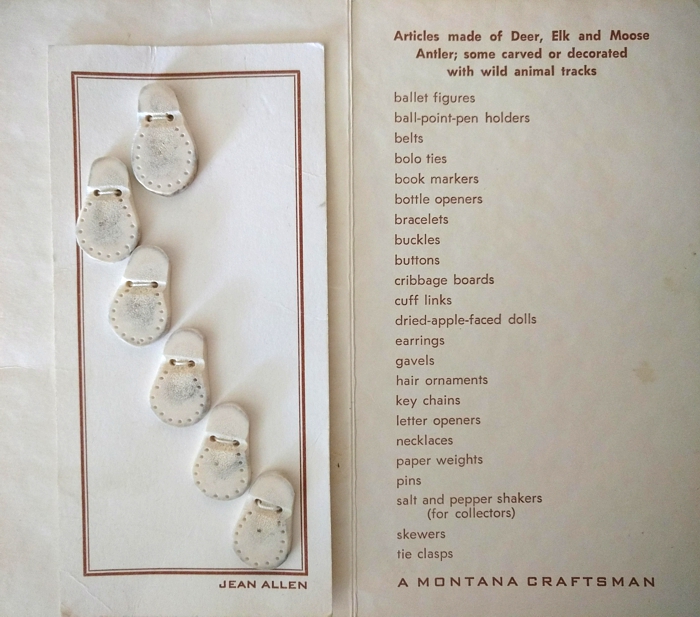 COURTESY OF SEAN LOGAN

Antler Sculpture by Jean Allen, date unknown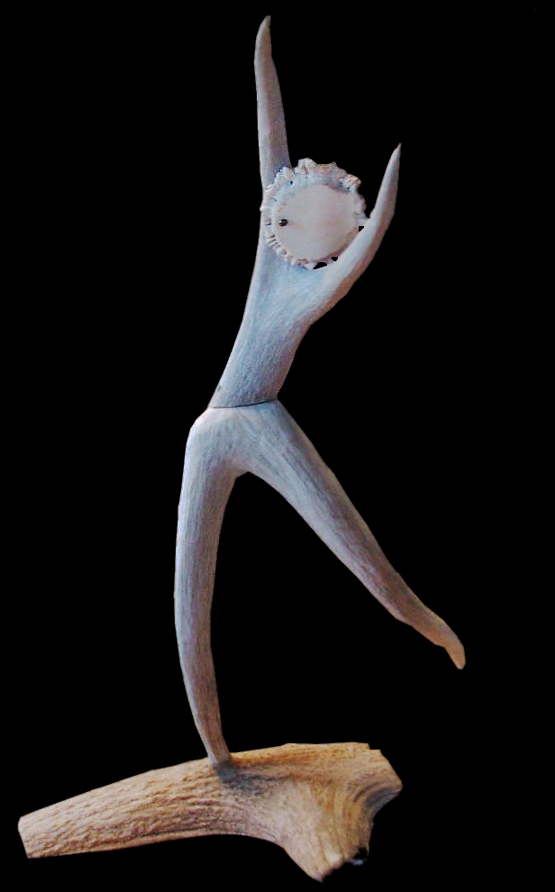 Lived in a Tent on Euclid Avenue for Two Years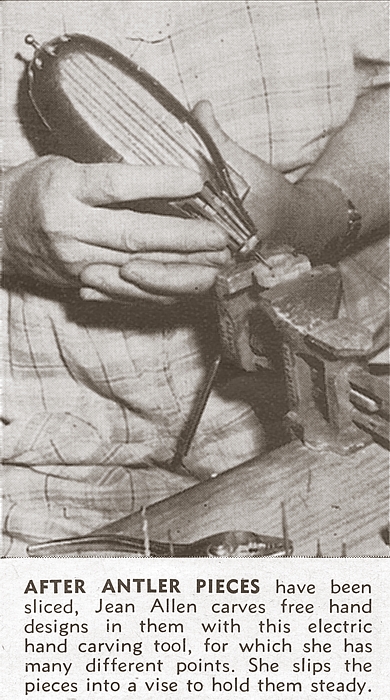 Read Dorothy Helton's "Profitable Hobbies" Article About Jean
| | |
| --- | --- |
| | Clicking on the magazine cover will open the text of the article in a new window. |
Button Shop Moves to 1807 Eleventh Avnue, 1953
Jean Allen was granted a divorce from Floyd Allen in December of 1951. Floyd was ordered to pay the mortgage on their Euclid Avenue home, which may have led to the 1952 sale of that home and Jean's building of the combination shop / residence on Eleventh Avenue in 1953.
1807 Eleventh Avenue, July 1957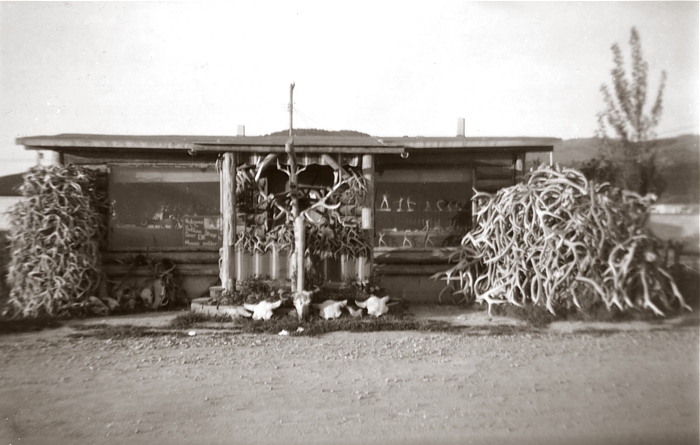 PHOTOGRAPHER UNKNOWN • KENNON BAIRD COLLECTION
CLICK ON IMAGE TO OPEN A BIG VERSION IN A NEW WINDOW

Huntington, West Virgina, Gallery Show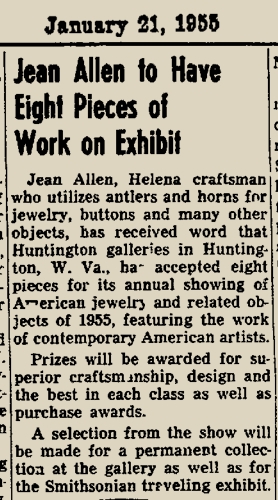 Two Unusual Newspaper Stories
The last mention of the Button Shop I find in the available online newspaper archives is from May 1970, when items from the Button Shop were being sold. The Saddle Rest Antique Shop opened in the building in June of 1970. Jean Allen died in Seattle, Washington, on March 27, 1972.`
1807 Eleventh Avenue, 2011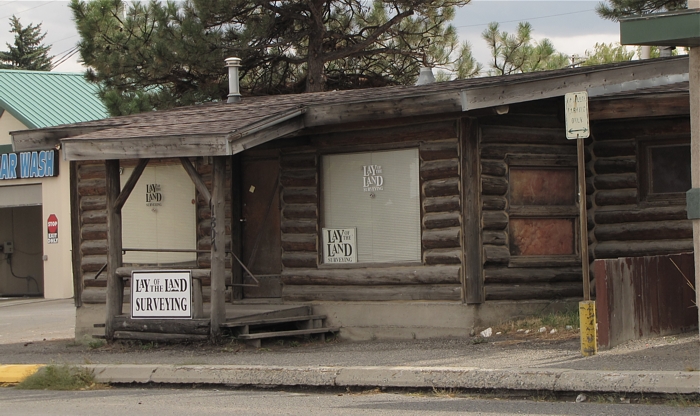 PHOTO BY KENNON BAIRD
Opened as The Dandelion in 2018