Pine Hills Golf Course
& Other Early Helena Courses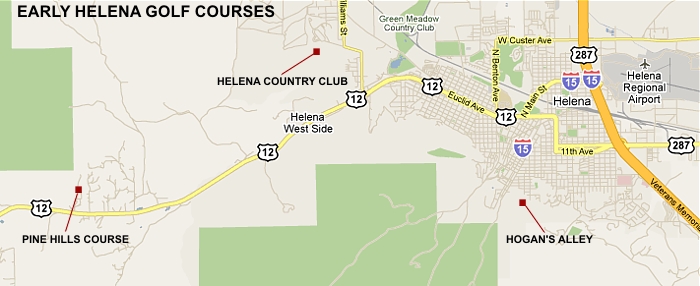 Years before the Green Meadow Country Club and the Bill Roberts Municipal Golf Course came along, Helena duffers swung their niblicks in some unlikely places.
In 1959, Al Gaskill (1898-1973), editor of the Independent Record and "The Man in the Brown Derby" columnist, wrote a short and colorful history of golf in Helena....
On the Tee at Pine Hills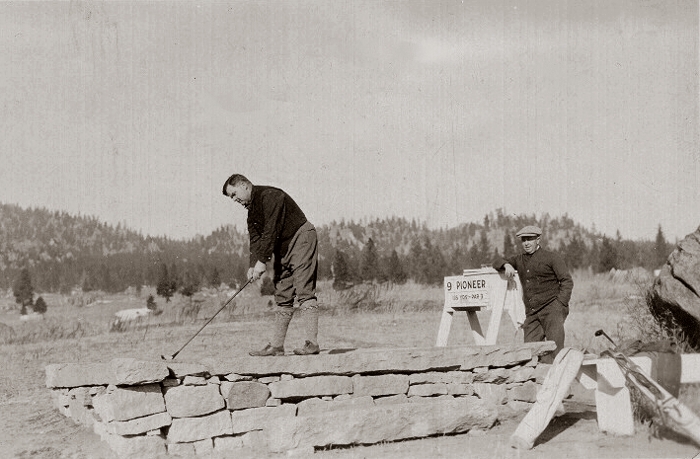 COURTESY OF AUB KIRKLAND
Aub Kirkland adds this information to his wonderful Pine Hills photo: "This is a photo of my grandfather Aubrey Holter watching a man who I believe is T.C. Power tee off 9th hole of what is identified as the Pioneer course. It's still possible to see some of these tees on the north side of U.S. 12."
Many thanks, Aub, for sharing this great image!
The Founding of Pine Hills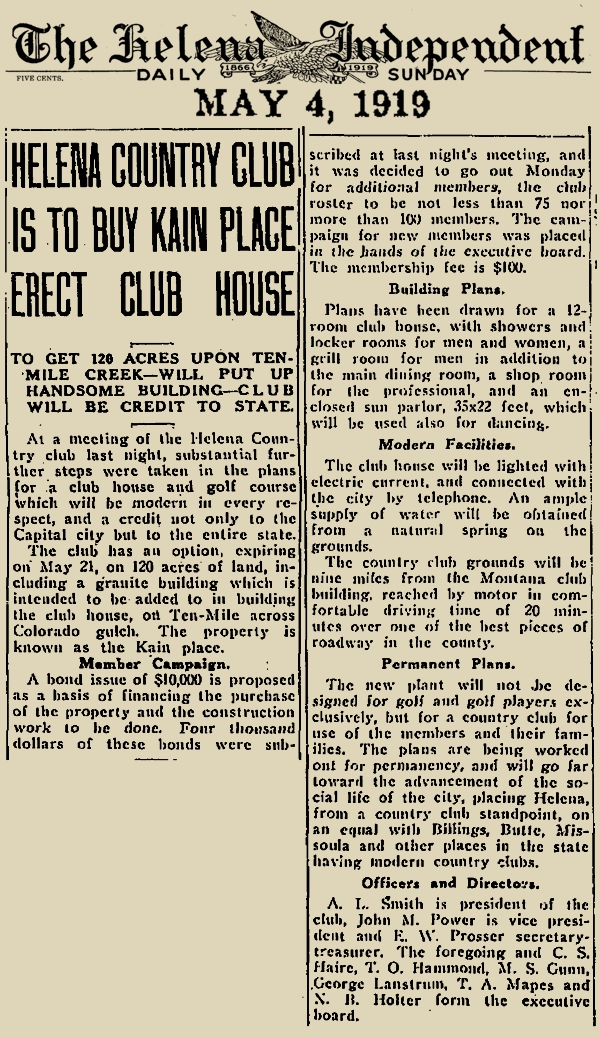 The Pine Hills Site Today
Pine Hills was quite a social center, and numerous tournaments and events were held there. The course was abandoned after the opening of the beautiful Green Meadow Country Club in 1945. The Pine Hills land was sold in 1945 to A. R. Beaupre.
In the late 1960s and early 1970s, some of the Pine Hills land was subdivided for residential development as "Pine Hills Estates".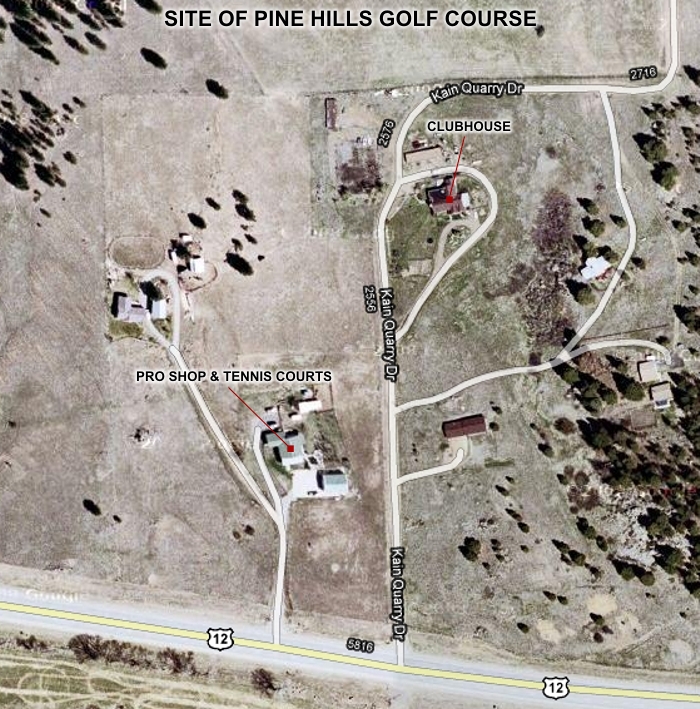 Information on the existing Pine Hills structures, and the photo of an existing tee, are courtesy of Tana Dearborn. Thanks, Tana!
Existing Tee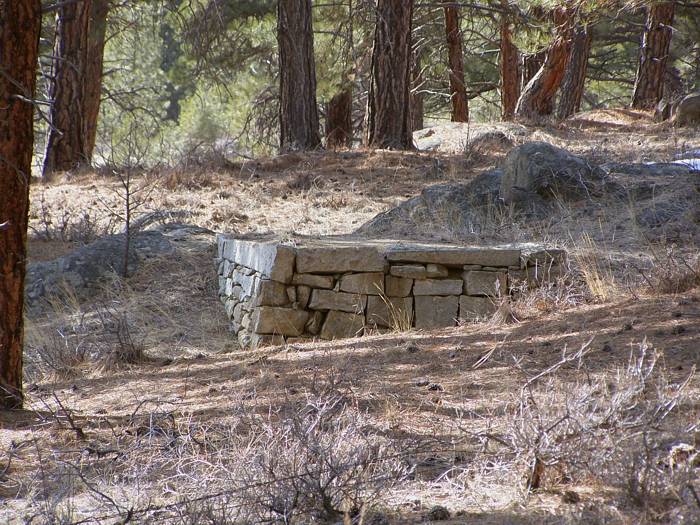 COURTESY OF TANA DEARBORN