The Bluestone House
Orignally 34½ Wood St., now 80 South Warren • Built 1889-90
Because of the Bluestone House's singular appearance, it has been long misidentified as "The Castle", which was an early Helena brothel south of the Bluestone House. "The Castle" is long gone.
The actual history of the Bluestone House is a mysterious one. It was built as a private residnce by architect James. F. Stanahan, but it appears from records that none of the various owners of the house ever actually lived in it.
The Bluestone House was badly damged by the 1935 earthquakes.The 1970s saw the building reconstructed with grant money obtained by the Urban Renewal Historic Preservation Committee. Additional federal funding was allocated in 1983.


Historian Ellen Baumler's 1996 Independent Record article about the building tells the curious tale of this distinctive structure. Download Ellen's article in pdf format: page1 - page 2. Courtesy of the Montana History Wiki.
A Recent Photo of the Restored Bluestone House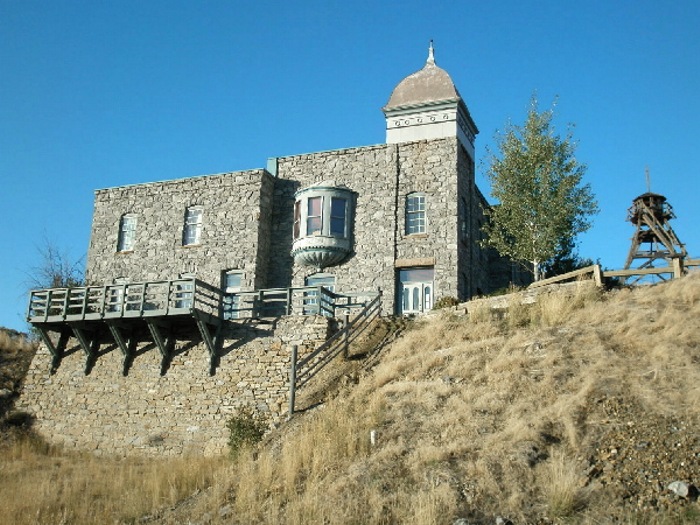 COURTESY OF IGOUGO
The Bluestone House Under Construction, 1889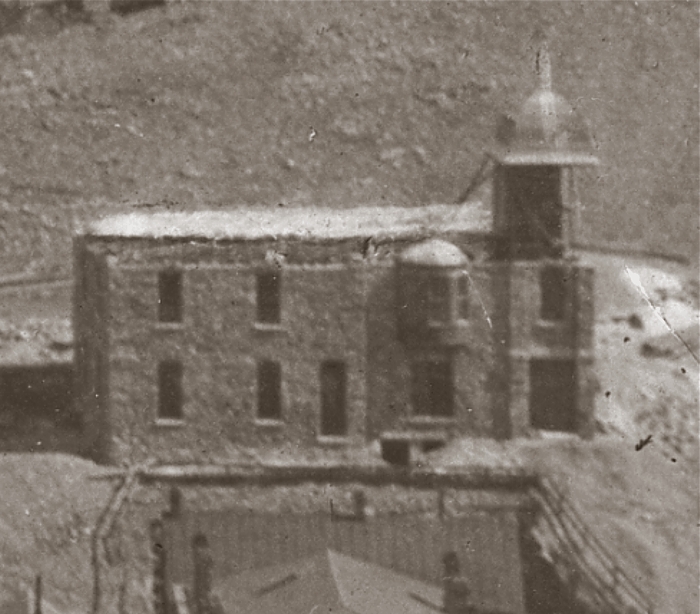 COURTESY OF SEAN LOGAN
The Bluestone House, ca 1895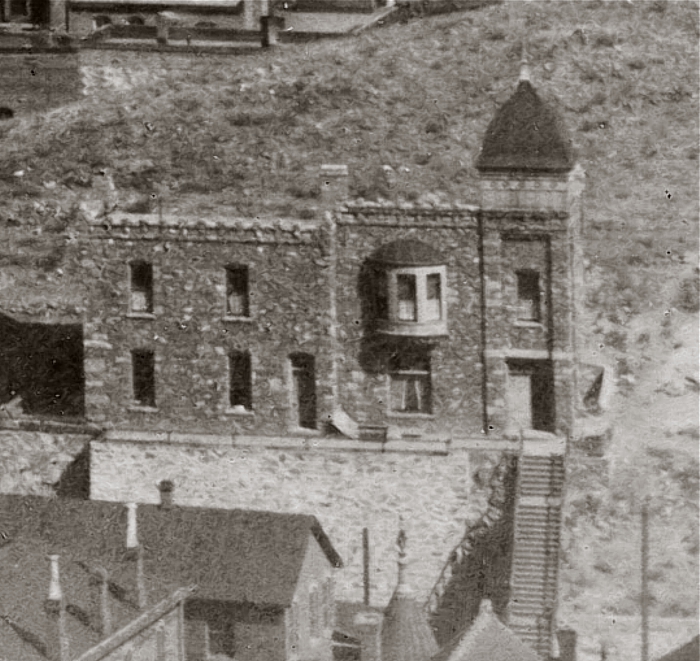 COURTESY OF THE KENNON BAIRD COLLECTION


The Bluestone House, 1909



COURTESY OF THE DAVID POOR COLLECTION

The Bluestone House Damaged by the 1935 Earthquakes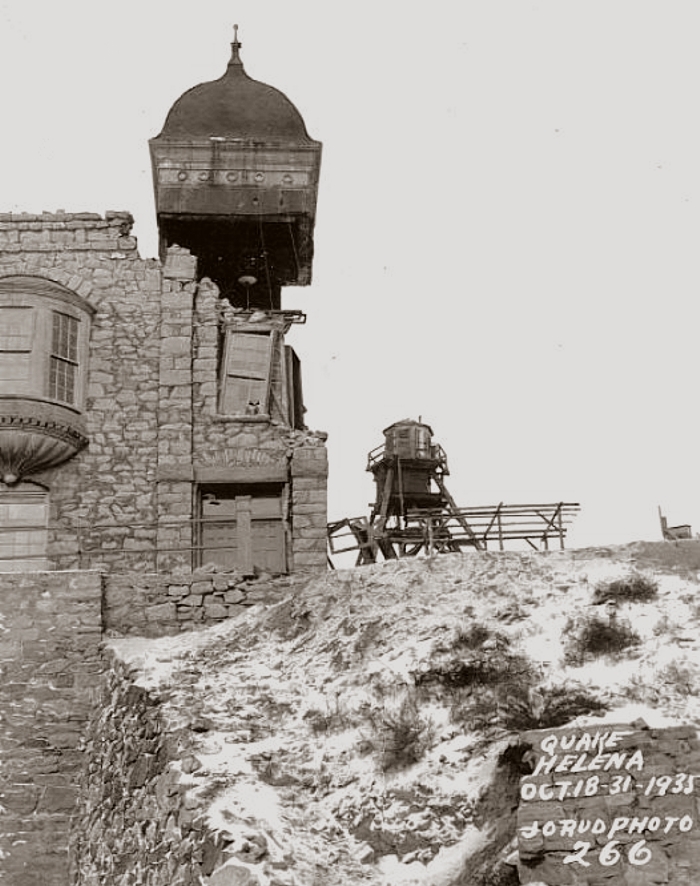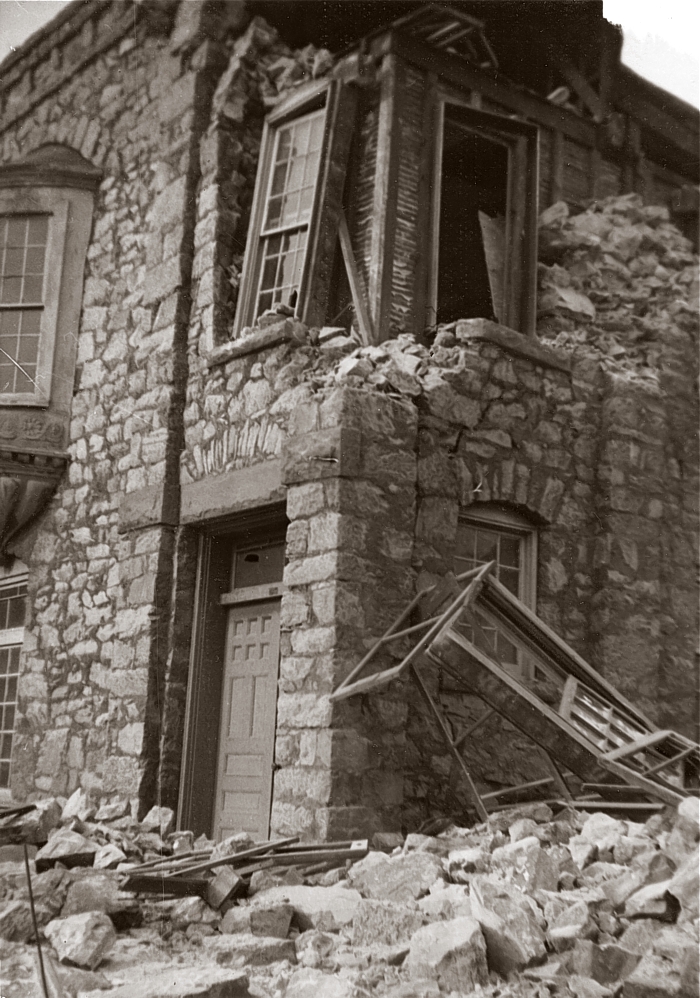 COURTESY OF THE SEAN LOGAN COLLECTION

Area on the North Side of the Bluestone House, circa 1940
Four Views, Courtesy of April Coen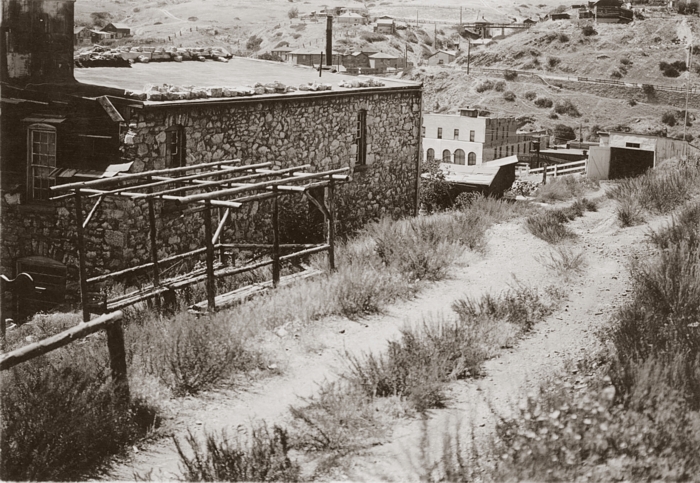 CLICK ON IMAGE TO OPEN A BIG VIEW IN A NEW WINDOW

CLICK ON IMAGE TO OPEN A BIG VIEW IN A NEW WINDOW


CLICK ON IMAGE TO OPEN A BIG VIEW IN A NEW WINDOW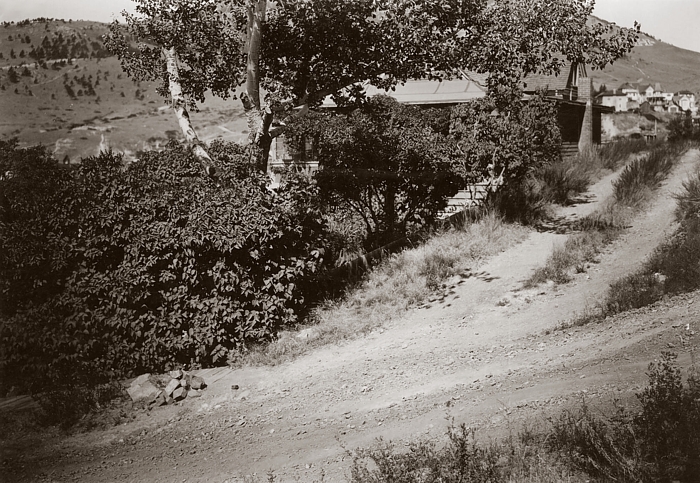 CLICK ON IMAGE TO OPEN A BIG VIEW IN A NEW WINDOW
The Bluestone House and Fire Tower, Winter 1973-74

PHOTO BY WALLACE "SKIP" MILLEGAN JR. (1951-1982) • COLLECTION OF KENNON BAIRD
The Restored Bluestone House from the North, September 16 2011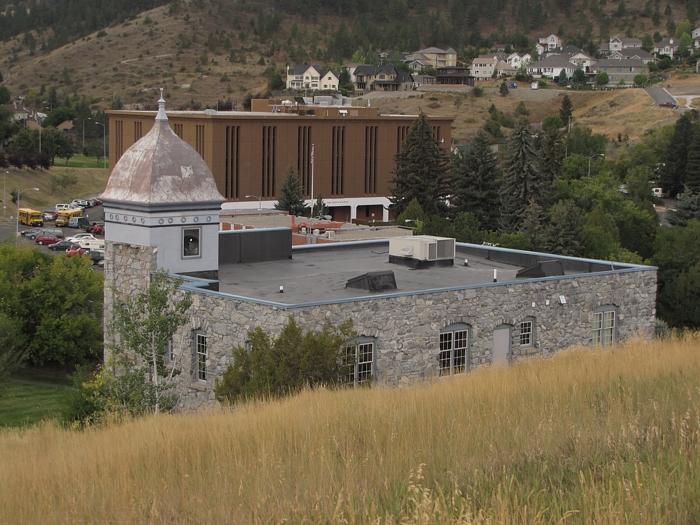 PHOTO BY KENNON BAIRD