Because of date gaps in the available online Helena newspaper archives, this history of the Music Hall is quite incomplete. The hall opened around 1891; by 1903 it had become notorious for serving alcohol to minors, and was not held in high regard.

A 1916 newspaper account describes the scene in the Music Hall: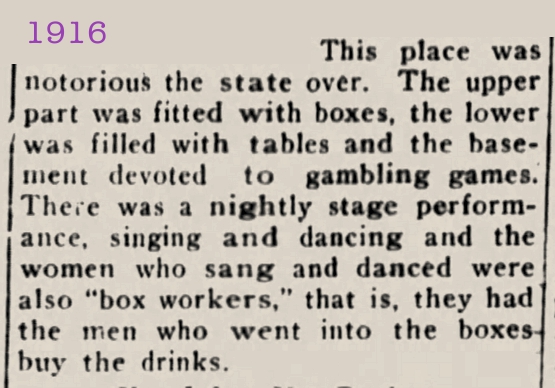 A 1907 newspaper story told of a bloody fight between a bartender and an irate customer. The customer, one Paul Dipadova, and a bartender identified only as Lewis, mixed it up with a knife and broken bottle after Dipadova "forgot" to pay for his drinks. Dipadova got the worst of it, waking up in jail the next morning with a bloody gash across his face, from a broken beer bottle wielded by Lewis in self-defense.
In 1909, the Music Hall was apparently closed for good. There were corrupt politicians and vice involved, of course. Most notably during the administration of Mayor Frank J. Edwards (1868-1945), who faced scandals involving cronyism linked to prostitution in the South Main area.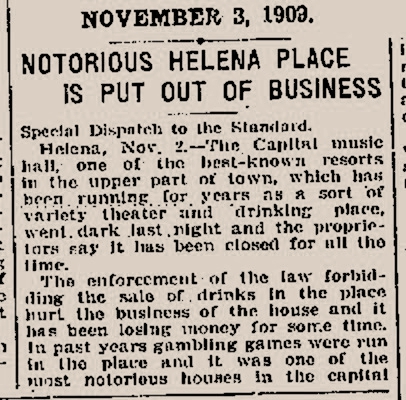 A fire damged the building in the late 1920s or early 30s. It was used for a time as a garage, but was heavily damaged by the 1935 earthquakes and subsequently demolished...
Capital Music Hall Building After the 1935 'Quakes
COLLECTION OF KENNON BAIRD