The Corner Bar
Formerly the Pepperbox, City Club, Helena Club • Circa 1934-Present


The Helena Club, circa 1954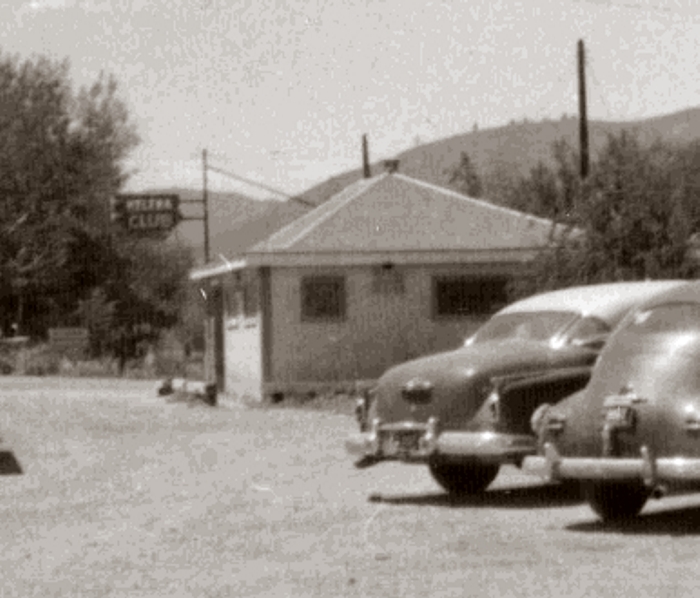 COURTESY OF DARCY O'DELL
On the Map...
The Corner Bar has been a landmark on the northeast corner of Euclid Avenue (Highway 12) and Williams since about 1934. It was originally opened as The Pepperbox, and billed as "Montana's Smallest Nightclub". Over the decades, it has also operated as the City Club and the Helena Club. It became the Corner Bar in 1958.

Historian Jon Axline has kindly provided the Montana Historical and Architectural Survey of the building, in PDF form, which you can read by clicking the link below. Some information from Jon's excellent work is presented on this page, but please open the PDF for the most complete history of the property.
The Pepperbox was built by Raymond Ehlers (1893-1970) about 1934. He leased it to Maud Brannon (1892-1982) until 1940, when Walter Harris took over the operation of the club...
By 1944, Clarence Streets (1906-1970) had taken over management of the club and renamed it the City Club. Streets purchased the club from Elhers in 1947, and renamed it the Helena Club.
Gambling Devices Seized, 1951
Punchboards Were Common
Streets sold the club to Joe and Jennie Slanger in June of 1956. The Slangers also operated The Corner , a lounge located in the Phoenix Building, on the southwest corner of Main and Lawrence. In 1958, the Phoenix Building was demolished to make way for the new Union Bank & Trust Co. building (now Wells Fargo), so the Slangers sold the property and renamed the Helena Club the Corner Bar, utilizing the electrified sign from the downtown building...

The Corner Bar Sign on Main St., 1949

COURTESY OF CONNIE FERRITER


The Corner Bar Sign on Euclid (Highway 12), about 2008

COURTESY OF SCOTT NELSON
Armed Robbery, 1969
The Slangers ran the bar until 1974, when it was acquired by Earl and Patricia Warfield. Patricia was Joe and jennie's daughter. In 1990, the establishment was purchased by Peggy Rost.
Recent Photos of the Corner Bar

COURTESY OF SCOTT NELSON

COURTESY OF SCOTT NELSON

PHOTO BY KENNON BAIRD • CLICK ON IMAGE TO OPEN A BIG VIEW IN A NEW WINDOW