Foidel Undertaking Co.
Herbert Mansfield "Brownie" Foidel
21 Edwards St., 1919-1920
353 N. Main St., 1920-1921
21 Edwards St. New in 1910
as the Helena Auotomatic Telephone Co.

KENNON BAIRD COLLECTION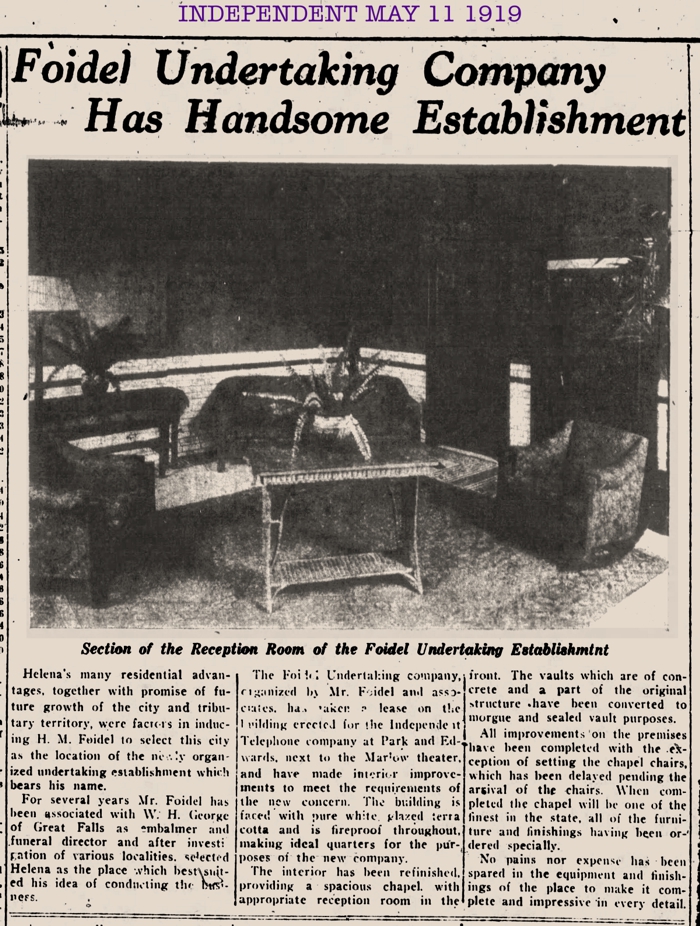 In 1919, Herbert M. Foidel (1889-1965) opened the Foidel Undertaking Co. in the former Helena Automatic Telephone Co. building, 21 Edwards St. at Park Ave. In 1920, the building was purchased by the Federal Reserve, and converted during the following year into a branch bank.


Foidel Undertaking Co.
353 North Main St., 1920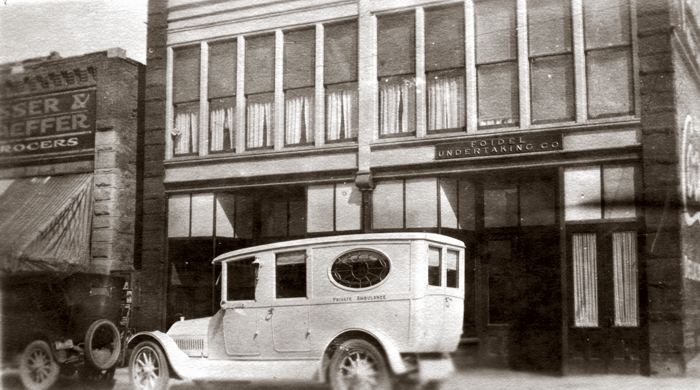 KENNON BAIRD COLLECTION
CLICK ON IMAGE TO ENLARGE IN A NEW WINDOW


Foidel moved his operation to 353 N. Main St. in 1920. He served as Lewis & Clark County Coroner 1920-21, selling his undertaking business to Robert Hunt Claflin (1874-1938) in 1921. Clafin succeeded Foidel as County Coroner that same year. It appears from newspaper archive searches that Claflin was only in the mortuary business for about two years.353 N. Main was a creamery by 1929.

Herbert Foidel left Montana soon after selling out, and was living in Oregon by 1926.