Helena Gun Club • Helena Trap Club
Kenwood Facility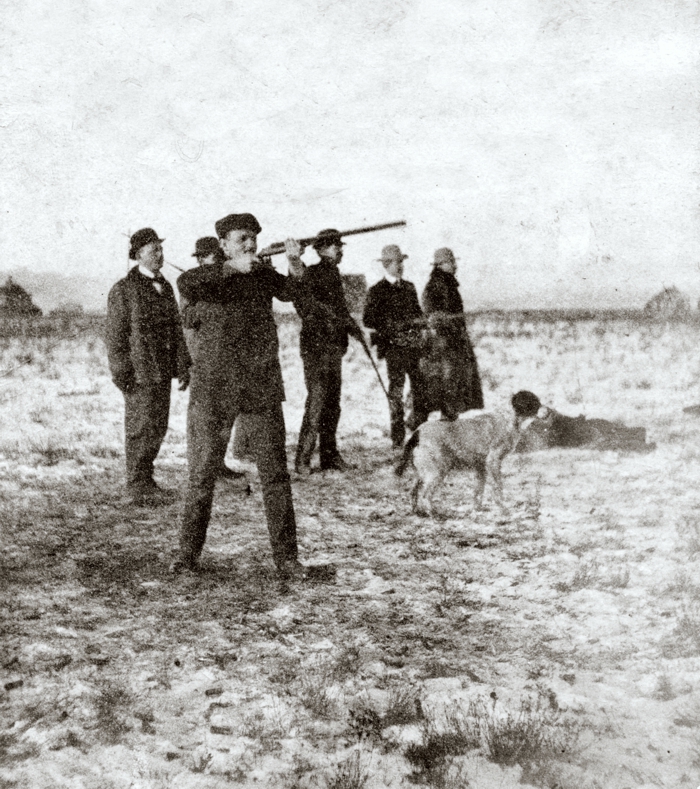 COLLECTION OF KENNON BAIRD
From 1927 to 1946, the Club operated in the west side Kenwood Addition, just outside the city limits. That early facility was located near the intersection of Highway 12 and Linden.
One interesting tidbit about the early club in Kenwood is that members would periodically "mine" the range for lead shotgun pellets, and over the years some 20 tons of lead was recovered.


Helena Valley Facility

COURTESY OF G. B. CARSON • CLICK IMAGE FOR A BIG VIEW IN A NEW WINDOW
Pictured above are members of the Helena Gun Club, July 27 1947. This photo by Les Jorud was taken at the Club's present location in the Helena Valley, at 5505 N. Montana Avenue.
The Helena Trap Club is still in business.
July 11 1948
Independent Record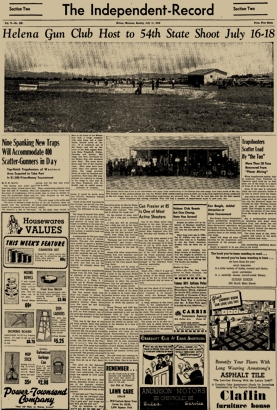 CLICK IMAGE TO DOWNLOAD PDF FILE

A short history of the Helena Gun Club and trapshooting in Helena.
Cliff Stump Trophy Shoot, mid-1950s

COURTESY OF JULI PEDEN • CLICK IMAGE TO ENLARGE IN A NEW WINDOW
L to R: Hugh Adair Jr., Carl Carlson, Dori Knudson, Claude Carlson, John Delano & Stump Jr giving trophy