Gov. John E. Erickson Signs an
Artistic Memento for
Montana Tenor John L. Fogarty
March 19, 1932
KENNON BAIRD COLLECTION • CLICK ON IMAGE TO ENLARGE IN A NEW WINDOW



This March 19, 1932 photo by Les Jorud shows Montana Gov. John E. Erickson (1863-1946) after autographing a hat which was to be presented to Montana singer John Leo Fogarty (1894-1984).
This signing took place at the former Governor's Mansion, 304 N. Ewing in Helena.

The hat features a painting of horses by noted western artist Olaf C. Seltzer, along with the signatures of about 200 of Fogarty's friends and well-wishers. The open space on the brim of the hat later framed a painting of the State Seal, also by Seltzer.

John Leo Fogarty was a native of South Dakota, but spent his formative years in Great Falls. After serving in the US Army during WWI, Fogarty (a tenor) studied voice in New York, and went on to have a successful performing career. He was among the first radio performers in the 1920s.

He joined the USO during WWII, and entertained troop in the South Pacific. He retired in the 1950s.

in 1966, Fogarty presented the decorated hat to the State of Montana. It is currently in the Montana Historical Society Museum collection.

John Fogarty passed away at the Montana Veterans Home in Columbia Falls in 1984, and is buried in Great Falls.
John L. Fogarty With the Hat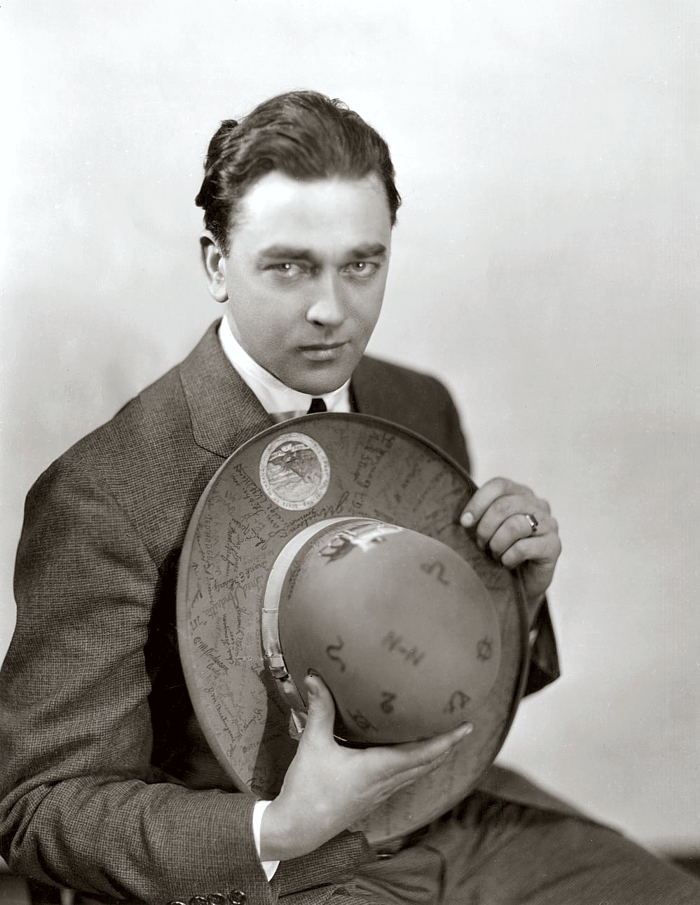 MONTANA MEMORY PROJECT MHS 942-153

Click the Decca label to
Hear John L. Fogarty Sing!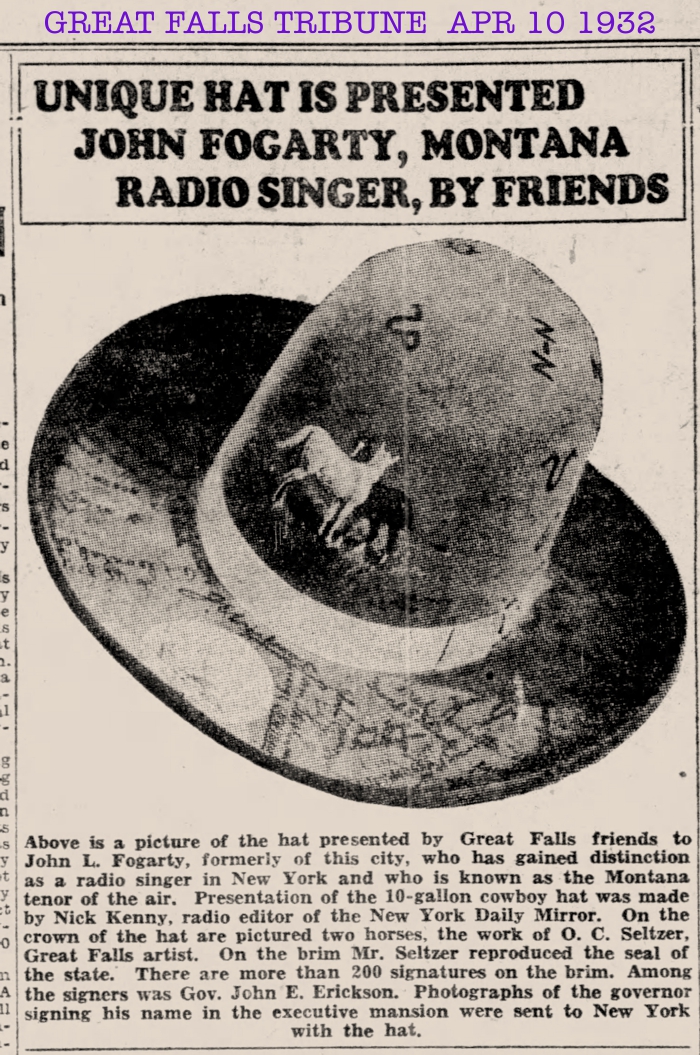 Formal Presentation onRadio