Joseph James MacDonald
(1905-1972)
Noted Helena Lepidopterist
•
Built a Unique Home
•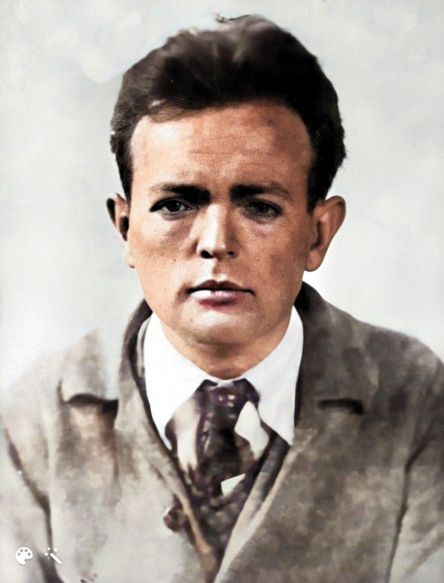 Joseph James "Mac" MacDonald is pictured above in 1930, at age 25, while seving in the merchant marine.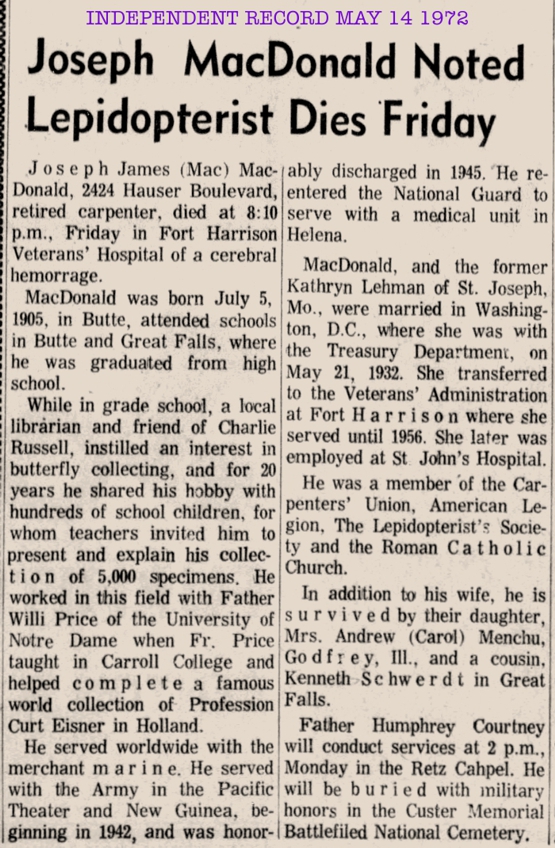 Shared His Collection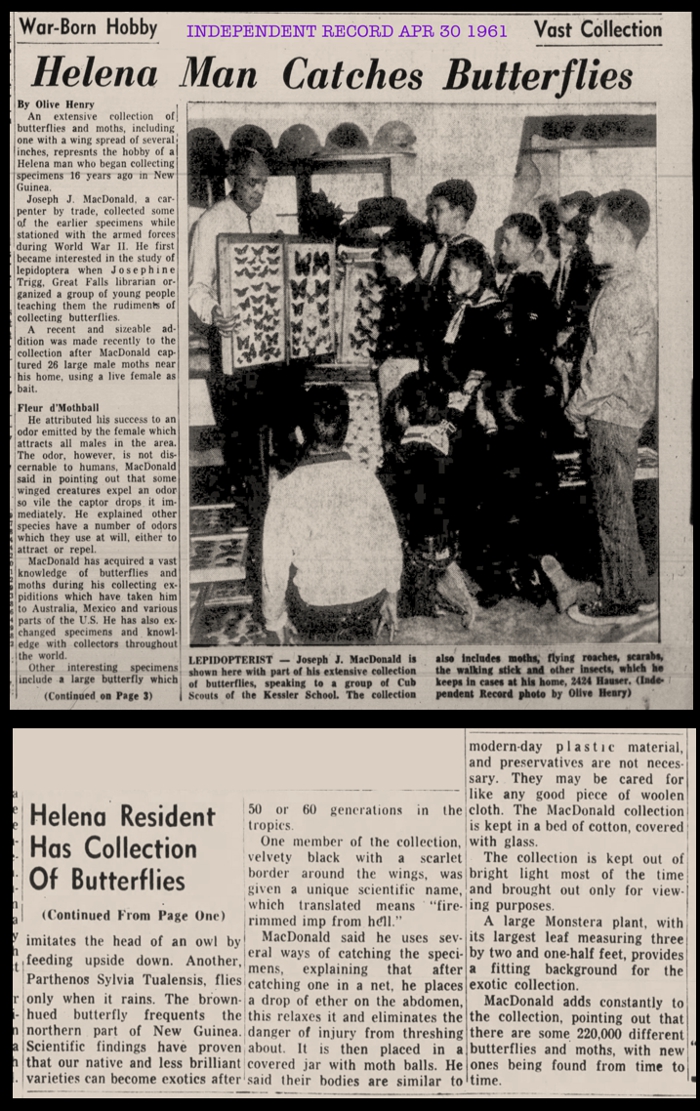 CLICK IMAGE TO ENLARGE IN A NEW WINDOW

The Unique MacDonald Home
2424 Hauser Blvd., Jan. 1970

COURTESY OF CAROL MACDONALD MENCHU
CLICK ON IMAGE TO ENLARGE IN A NEW WINDOW
The Former MacDonald Home, 2012
An Old Neighbor Remembers the House...

"My memories are mostly of the wonderful living room area, with heated concrete floors, exotic large jungle type plants all around - cocoons that were waiting to show life. It was fun watching them slowly emerge. It was an incredible passion of Mac's and he was always teaching and sharing information with classroom students and groups.
He gave me my own wood and glass case and taught me how to process and mount the butterflies I caught.
His wife Kathryn was always so sweet and kind. I learned how to type on their typewriter, which most likely typed all the information for the butterflies and moths that he had mounted in wood and glass topped display cases. They were numerous and so very beautiful. Specimens from all around the world. He love to share with people everywhere!
The home interior was unique, that of a creative artist. The sunroom felt like a lush jungle. Stacked trays of specimens filled a back room, stairs led to a lower lever that had building materials, tools and a table saw. There were projects in the making or butterfly trips to plan for."
Thanks, Barb

An Illustrated History of the MacDonald Residence
by Carol Ann MacDonald Menchu

CLICK ON IMAGE TO OPEN PFD FILE
MacDonald Collection Posthumously
Presented to Montana State University

CLICK IMAGE TO ENLARGE IN A NEW WINDOW