PHOTO FROM "VALLEYS OF THE PRICKLY PEAR" - 1988 by LITTLE RED SCHOOLHOUSE, INC. - OUT OF PRINT


1935 Earthquake Damage

Repairs Done to Kessler School, 1936



MONTANA MEMORY PROJECT MHS 953-81
Stone from the fallen towers was used to repair the entryway steps and patch stonework above. The repairs were short-lived, as the old building was demolished in 1936, and a modern school was built on the site.
North Side of the 1936 Kessler School Building • 1942
Click on Image to Enlage in a New Window

COURTESY OF KATHRYN FEHLIG
Aerial Photo of Kessler School • Early 1950s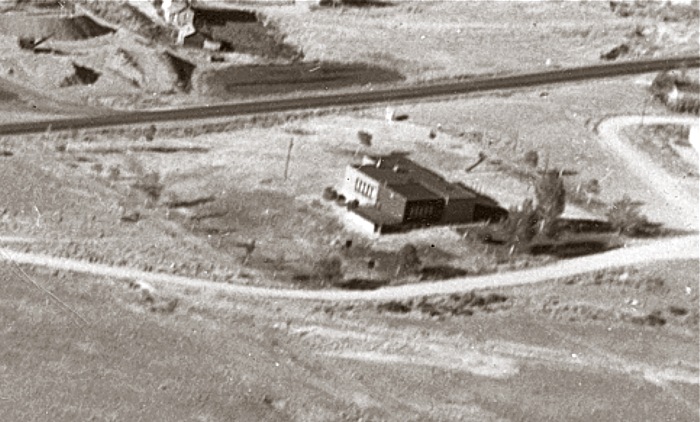 COURTESY OF KATHRYN FEHLIG

East Side of the 1936 Building • 1980s



PHOTO BY KENNON BAIRD
The open house for this building was held Nov. 13, 1936 -- a little over a year after the old school was demolished. It has seen several additions and renovations over the years. It's notable in this view that more than half of the original tall windows have been covered over and/or removed.