The Last Chance Drive-Inn (sometimes noted as Drive-In) operated from the early 1950s until about 1960. Tax records say the 2038 North Main St. building was constructed in 1950, but the first newspaper ads for the Drive-Inn appear in 1953. It was a summertime operation.

It was opened by Margaret Vetter "Buggs" Fletcher (1913-1992) and her husband Gilbert B. "Joe" Fletcher.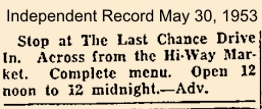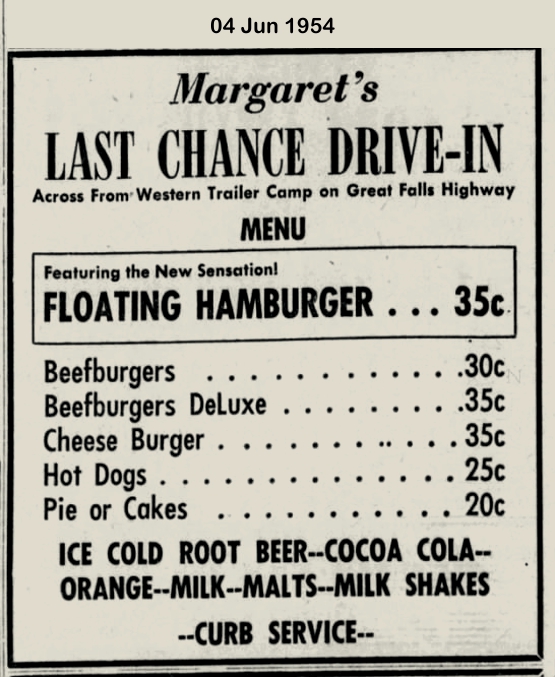 The "floating hamburger" was apparently a short-lived item on the menu. It was essentially a burger with a chili-based sauce, and perhaps some additional fixings.

In 1963, L. C. McDonald received a permit to remodel the building to the tune of $6K -- which works out to about $50K in today's money. The building and lot have primarily been used car dealerships since 1963, but has also been the Niblack Slenderizing Salon and Jan's House of Vacuums & Sewing Machines. As of August 2015, it is a used car dealership, Gary's Auto Plaza.