Minute Kitchen • A 4-B's Spinoff
612 Euclid
ORIGINAL LOCATION: 46°35'59.36"N 112° 2'45.50"W


Original Location of the Minute Kitchen Building
The Minute Kitchen was a short-order cafe opened in October of 1954 by the 4-Bs Restaurants. It was located just west of Lundy's Market at 612 Euclid Avenue. The above newspaper photo shows the Minute Kitchen in 1957, after a dining room was added. Many Helenans will recall the distinctive sign.
As for when the Minute Kitchen went out of business, newspaper archives show that it was for lease "fully equipped" in 1965, and then no further mention of it as a restaurant is found.
In 1966, the building was moved some 1.75 miles east to Cedar St.
Minute Kitchen Grand Opening Newspaper Ad, 1954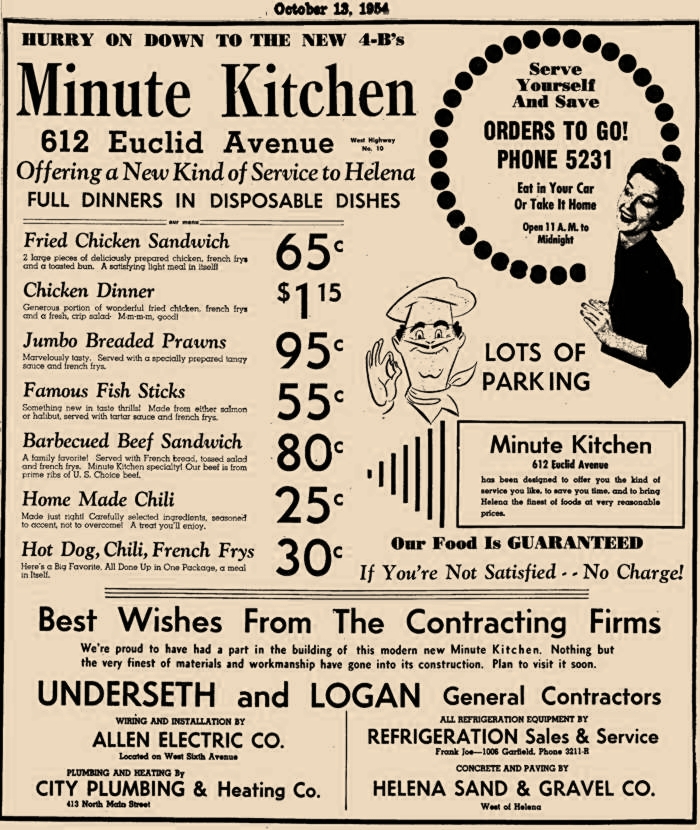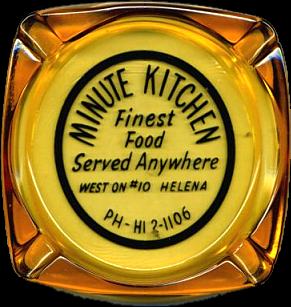 Smoking was allowed, of course.



The Rear of the Minute Kitchen, About 1964



COURTESY OF CATHEE CRAPO
Site of the Minute Kitchen, 1966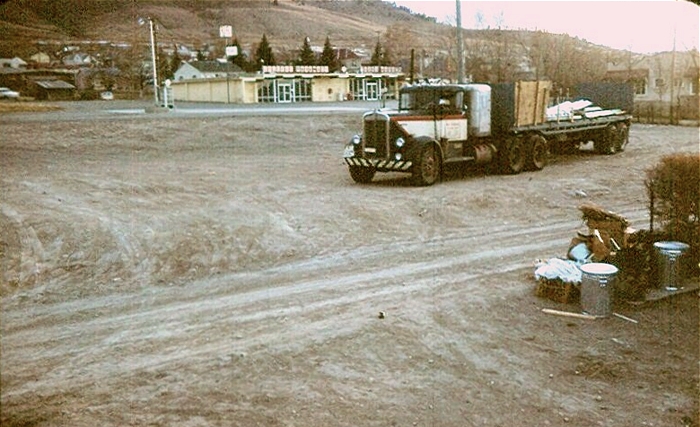 COURTESY OF CATHEE CRAPO
Cathee Crapo writes: "Looking West from the alley between Euclid and Wilder off of Harrison, the alley behind the Minute Kitchen. This was 1966, when they moved the building and before the car wash went in. The Montana Nugget is there now."
Thanks for the photo and info, Cathee!
The Minute Kitchen Building in 2008, 1611 Cedar St.
46°36'23.86"N 112° 0'44.95"W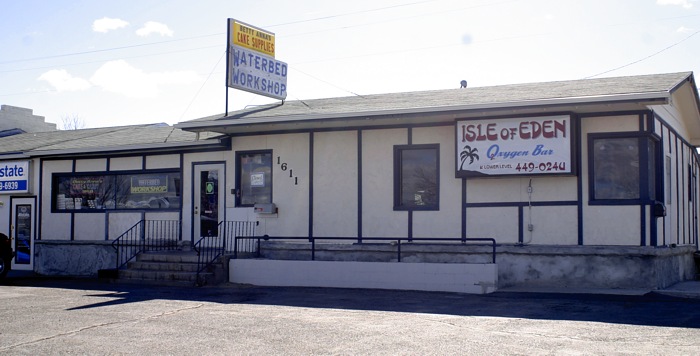 COURTESY OF KERRY BROWN