Pete's Corner
46°35'59.21"N 112° 0'53.18"W
FOUNTAIN, GROCERY & BEER IN THE DEPOT DISTRICT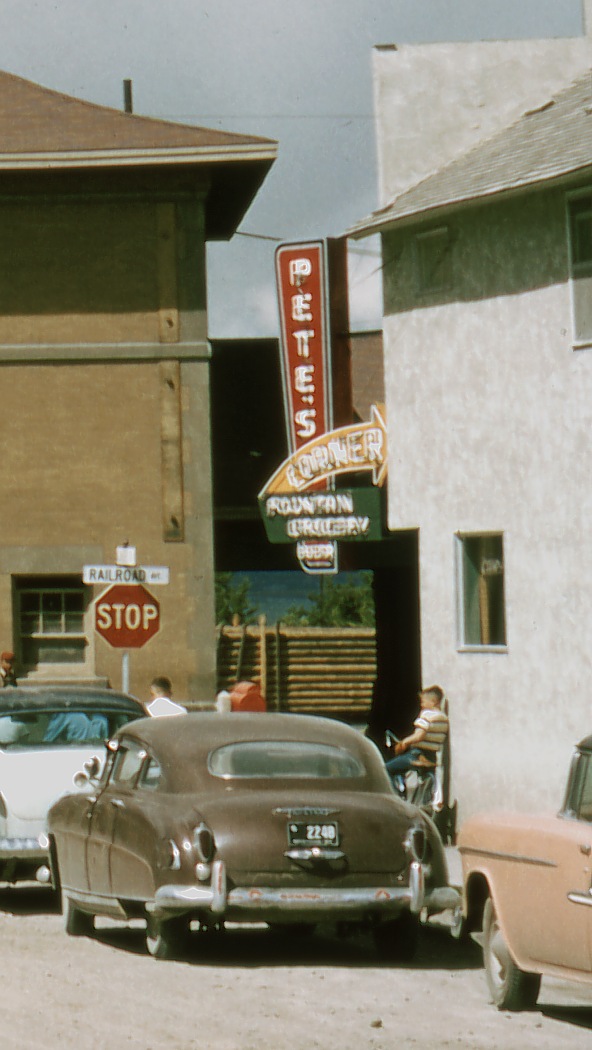 COLLECTION OF KENNON BAIRD
Pete's Corner -- formerly the NP Confectionary -- 1501 Railroad Ave., 1957. It was operated by Robert T. Petersen (1901-1975). The location is now the Pac Rat Pawn Shop.
The Union Depot area has always had its share of excitement. One little 1954 crime spree turned out badly for vagrant Clarence Stout, when he tried to sell the wrong thing to the wrong guy...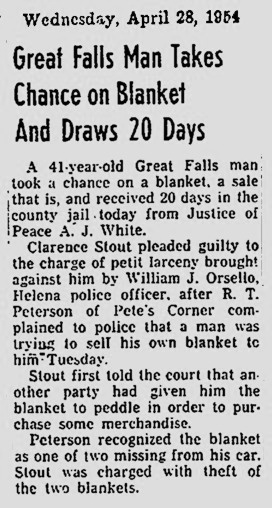 Robert Petersen's obituary from the 1975 Independent Record...