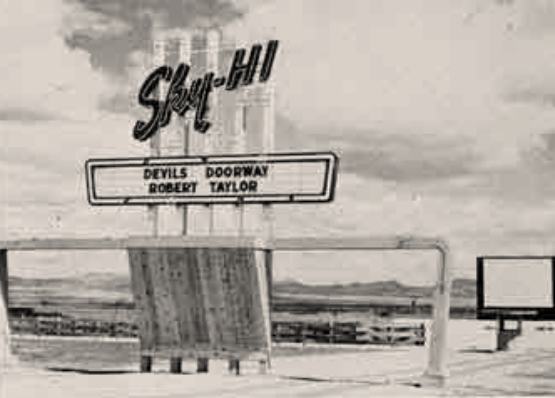 Ralph A. Hahn (1923-1985), Don Didriksen (1924-2008) and Keith Didriksen (1915-1974) opened the 500-car theatre on May 1, 1952.
In the opinon of your editor, the Sky-HI was probably the better of Helena's two drive-ins, although I enjoyed many movies at both establishments.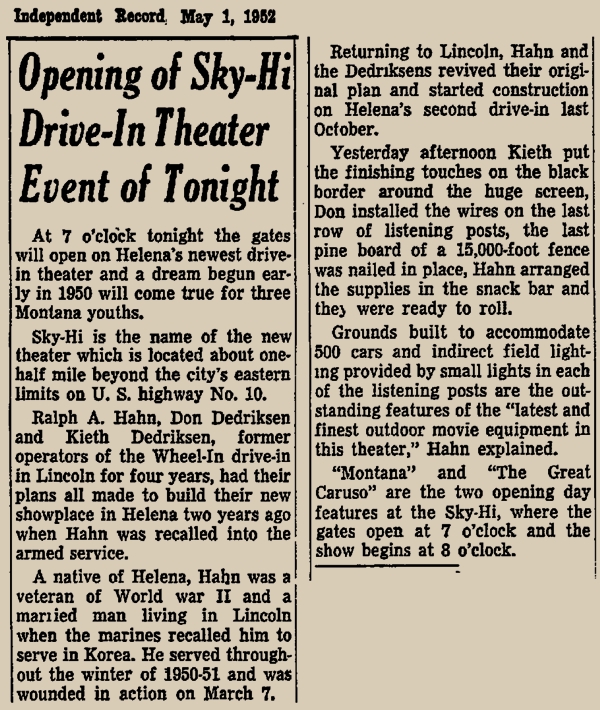 Site of the Sky-HI
1959 Fight Footage a Big Draw

A contributor writes: "In 1959, the Sky-HI showed the newsreel footage of Swedish heavyweight boxer Ingemar Johansson knocking out Floyd Patterson, the reigning champion. Not only were many cars lined up to enter the drive-in gates, but dozens were parked along the highway near the theater, waiting in the twilight to see even a distant view of Johanssen's KO. It was a remarkable scene."
The Derelict Sky-HI Marquee and Screen


COURTESY OF JEFF SHERLOCK
The theater closed in 1993
The Abandoned Sky-HI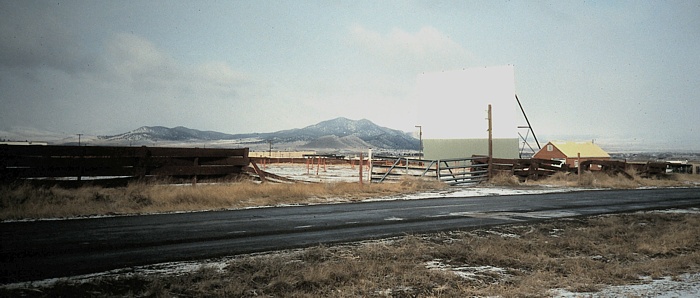 THE WES AND CAROL SYNNESS COLLECTION • CLICK IMAGE FOR A LARGE VERSION IN A NEW WINDOW
Seen from what is now Carter Drive.
The Derelict Sky-HI Marquee



COURTESY OF AND COPYRIGHT BY JERRY COOPER • CLICK ON IMAGE FOR A BIG VERSION IN A NEW WINDOW