State Vocational School for Girls
(Later Mountain View School)
1920 - 1996
2260 Sierra Rd. East

Two Early Undated Views of the Campus
From the Baird Collection
Click on Images to Enlarge in New Windows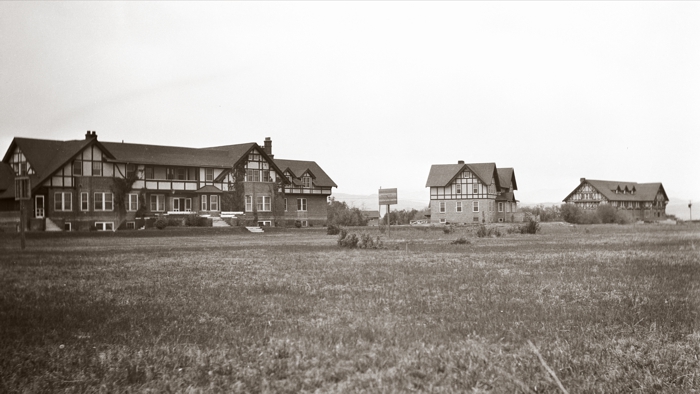 Built in 1919-20 on the former Hebert ranch in the Helena Valley, the facility was already overcrowded by 1922. By most accounts, it was a very hard place for most of its history as a correctional institution. Attempted escapes were frequent, and punishments harsh.

The name was changed to Mountain View in 1967. The school closed in 1996, and the enlarged facility now houses the Montana Law Enforcement Academy.
For a brief hisory of the school, please visit the article "Saving Girls: Montana State Vocational School for Girls", by MontanaWomensHistory.org.

A Sampling of Escapes