Ten Mile Creek
Early Source of Water for Helena
Ten Mile, Three Mile and Seven Mile Creeks were so named around 1865 for their distance from Silver City (then the seat of Edgerton County, later Lewis & Clark County) to Last Chance Gulch. Silver City, located about 13 miles NW of Helena, is little more than a crossroads today.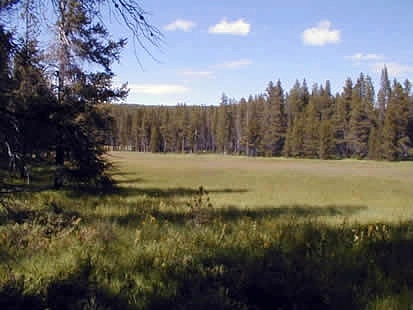 Ten Mile Creek begins in this high meadow, some 15 miles SW of Helena, above the old mining town of Rimini...
Rimini, with Red Mountain in the background, about 1950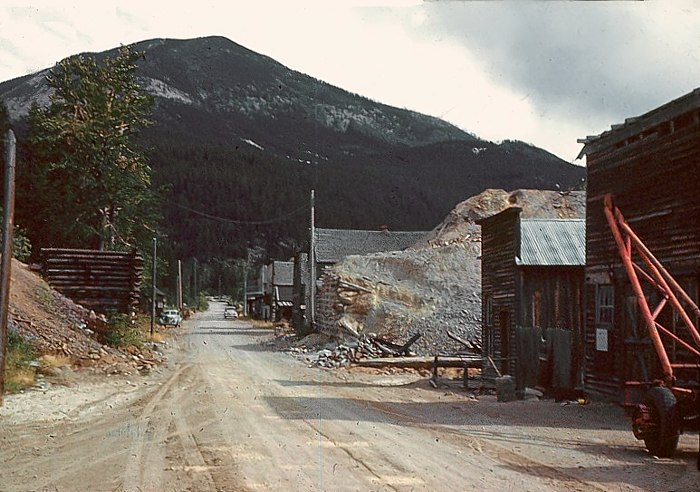 COLLECTION OF BOB & SUSIE LINDEBERG
About 1865, The Helena Water Works (a private concern) dug the "Yaw Yaw Ditch" from Ten Mile Creek west of Helena to Last Chance Gulch, thus providing miners with abundant water. In 1873, a second ditch was established along the same route.
For a timeline of Helena's water supply, please click here.
Yaw Yaw Ditch (near top of hill) and 1873 Ditch at Broadwater, 1892




Postcard view of Red Mountain and Ten Mile Creek, about 1900



Scene Along Ten Mile, circa 1900

Ten Mile Creek, circa 1900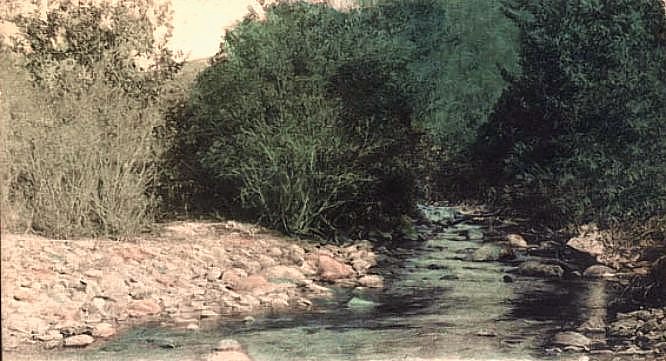 Bridge near Helena, circa 1890. Possibly Over Ten Mile Creek Near Broadwater