Elaborate plans were drawn up for two Helena movie houses which were never built. Plans for a large theatre on the 300 block of N. Main St. were announced in 1941, and again 1946.
In 1955, a design was made public for a new indoor theatre adjacent to the Sunset Drive-in Theatre on Helena's north side.

Proposed Theater for the 300 Block of N. Main St., 1941
Wyoming architect Wayne F. Owens' August 1941 drawing of the Fox Intermountain Theatre Corporation's proposed 1,200-seat venue for the 300 block of N. Main St. It was to be named the Treasure State Theater. Ground was never broken on the project.
In January of 1946, the building of a theatre with a similar design at the same location was announced by Jack Edwards of the Treasure State Amusement Company. Edwards was a former theatre manager, who at the time of the announcement was leasing the Wishbone Cafe at 330 N. Main. The venue, which would have been directly across the street from the Rio Theatre, was never built. It was to be designed by Missoula architect Henry Elmer "Kirk" Kirkemo.
The Proposed Brand Theatre, 1955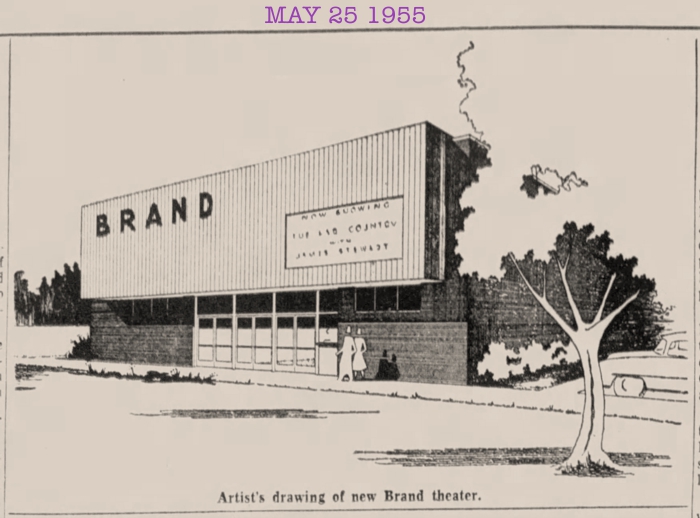 The proposed Brand Theatre, 1955. Sunset Drive-in Theatre owner E. R. "Chub" Munger and associates planned to construct this 850-seat venue adjacent to the Sunset. Considering how utterly charmless the design is, it may be just as well that it was never built.
Munger eventually leased property for an indoor theater next to the Sunset. The Circus Twin opened in 1972, closing in 2005.