Payne's Hotel and Corral
1870-1900


Payne's Hotel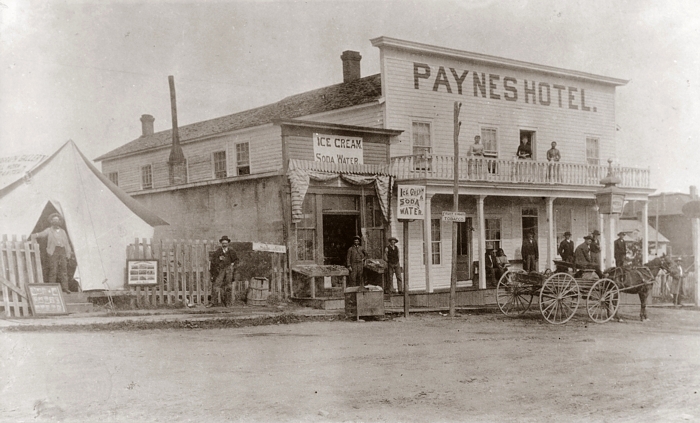 COURTESY OF THE DAVID POOR COLLECTION • CLICK ON IMAGE TO OPEN A BIG VERSION IN A NEW WINDOW
Payne's Hotel and Corral was owned and operated by Christoper L. Payne (July 31, 1834 - Dec. 30, 1921). An 1885 biography of Payne will be found below.

The City-County Building (formerly the Federal Building) has occupied the site of the hotel since 1904. The corral was located across Clore St. (now Park Ave.) from the hotel, where Grandstreet Theatre (formerly the Helena Public Library, Unitarian Church) is today. Please see locator map below.

The hotel was advertised as being at the junction of Clore and Price streets. As mentioned, Clore is now Park Avenue, and Price Street is now West Sixth Avenue.

Same View in 2013
Payne's Corral and Feed Stable, 1880s
Looking East from the Hotel Balcony

COURTESY OF THE DAVID POOR COLLECTION • CLICK ON IMAGE TO OPEN A BIG VERSION IN A NEW WINDOW
On the left-hand side of this view can be seen laundry drying on racks. One of Helena's many Chinese-operated (or "Chine", in the vernacular of the day) laundries was located next to the corral, on what is now the southeast corner of Park and Lawrence.
Site of Payne's Hotel and Corral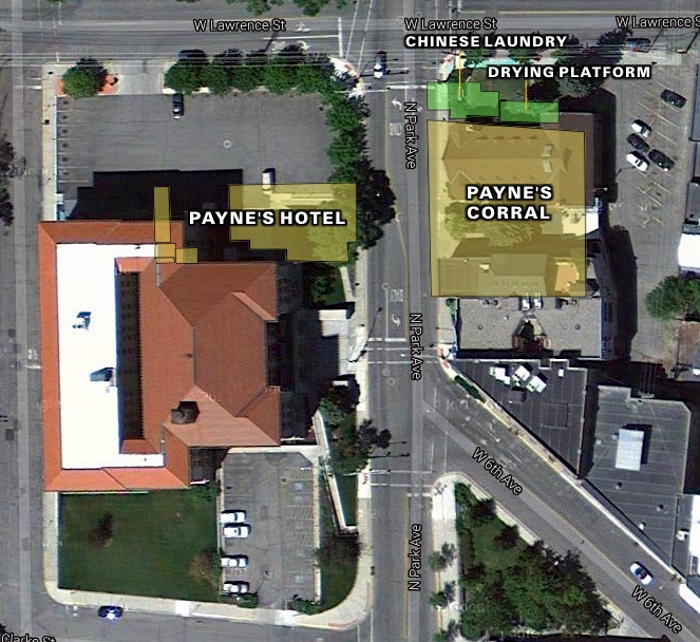 1879 City Directory Ad
Various Newspaper Ads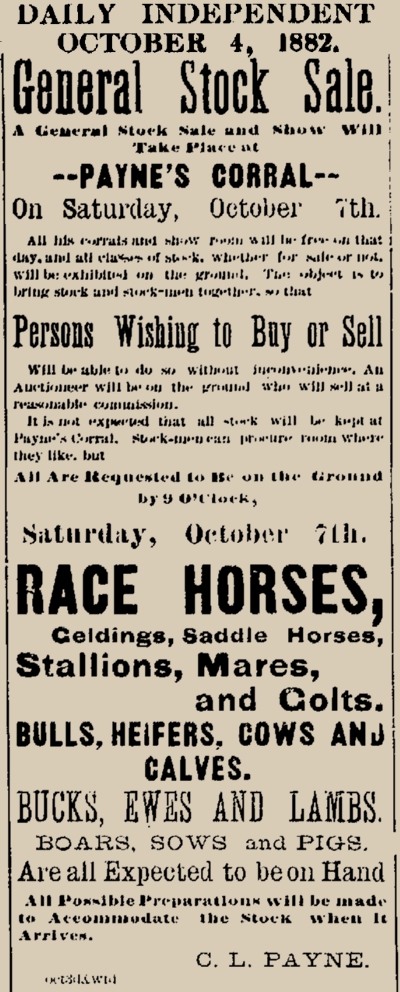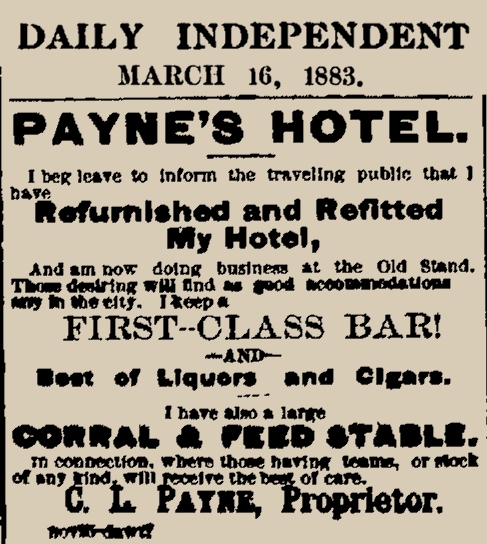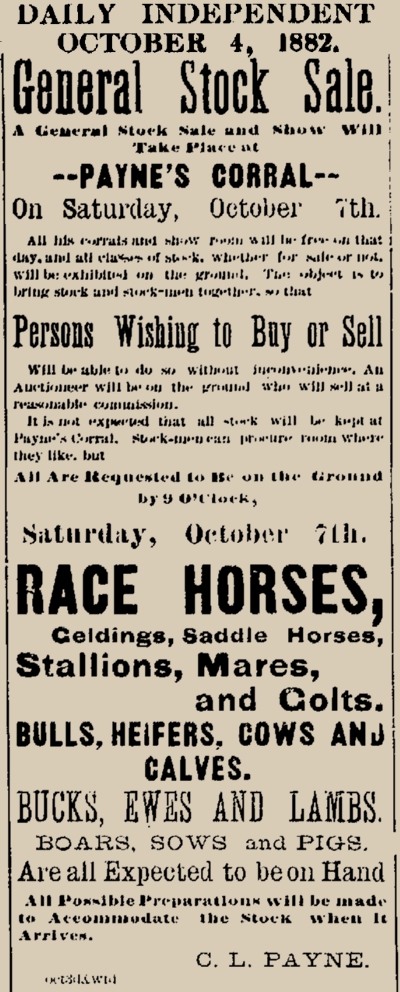 Payne's Hotel and Outbuildings, Seen from the
Montana Club, ca. 1893

KENNON BAIRD COLLECTION
CLICK ON IMAGE TO ENLARGE IN A NEW WINDOW
An 1885 Biography of Christopher Payne
History of Montana. 1739-1885: A History of Its Discovery and Settlement ...


Payne's Hotel and Surrounding Buildings Removed, 1900
Contrary to the story, the actual site of the 1864 discovery of gold on Last Chance Creek took place at approximately 46°35'9.58"N 112° 2'28.93"W, which is just west of the Colwell Building today, about 1/4 mile south of where the hotel stood.
Shed Near Payne's Hotel Was Popular Picnic Spot

By 1910, Christopher Payne was living in Seattle, Washington, where he died in 1921. I have thus far been unable to find a published obituary or a gravesite for him.