Main Motel
908 N. Last Chance Gulch
Later The Coach House Motor Inn
1950s Panoramic Postcard View of the Main Motel


COURTESY OF THE DAVID POOR COLLECTION
CLICK ON IMAGE TO OPEN A BIG VERSION IN A NEW WINDOW


Main Motel, 910 N. Last Chance Gulch, 1950s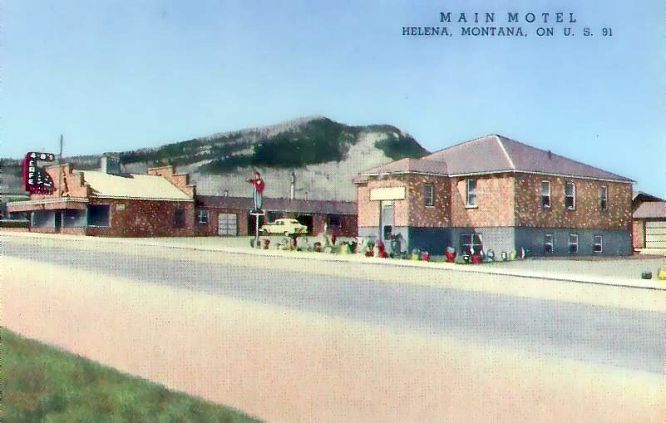 It was opened in 1949 by Clem Meyer. Attached was a 4-B's Cafe, one of several in Montana, owned by the Hainline family. The 4-B's chain was sold in 2007.
Main Motel, 1950s, Carroll College in the Background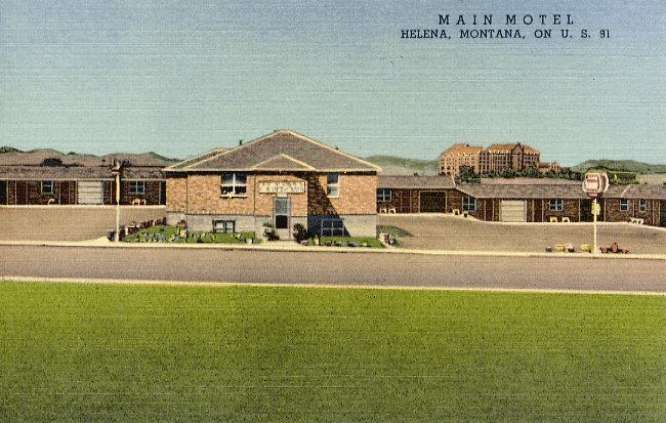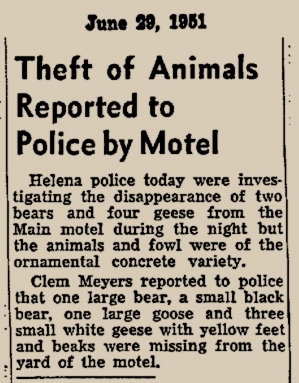 In 1956, Phillip Gunn purchased the motel from Clem Meyer. In 1970, Gunn changed the name of the enterprise to the Coach House Motor Inn. Gunn was involved with the enterprise until at least 1975.


Pre-demolition phase of Main Motel buildings, 2004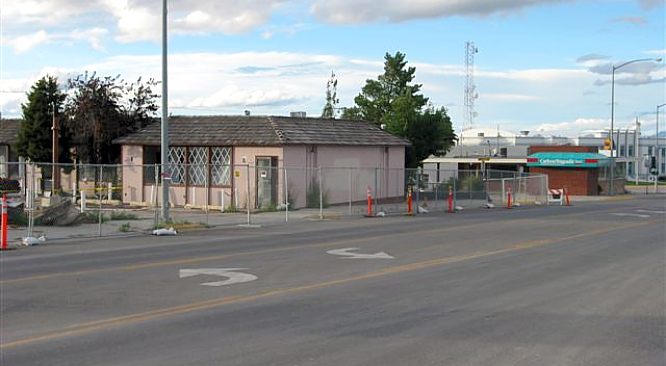 COURTESY OF JEFF SHERLOCK
On the right can be seen the former Gertie's Drive-In building, and beyond it, the former Armory (1942).